Here at Nails & Brows, our specialist nail and brow teams are crucial to delivering the service and expertise that we pride ourselves on. Each month we'll be shining the spotlight on one of our experts so you can get to know our team and why they love being part of Nails & Brows.
This month we've been chatting to Bee Sidhu, our Training manager, who has been with us for nearly four years! Read on to get to know more about Bee and what makes working at Nails & Brows so special.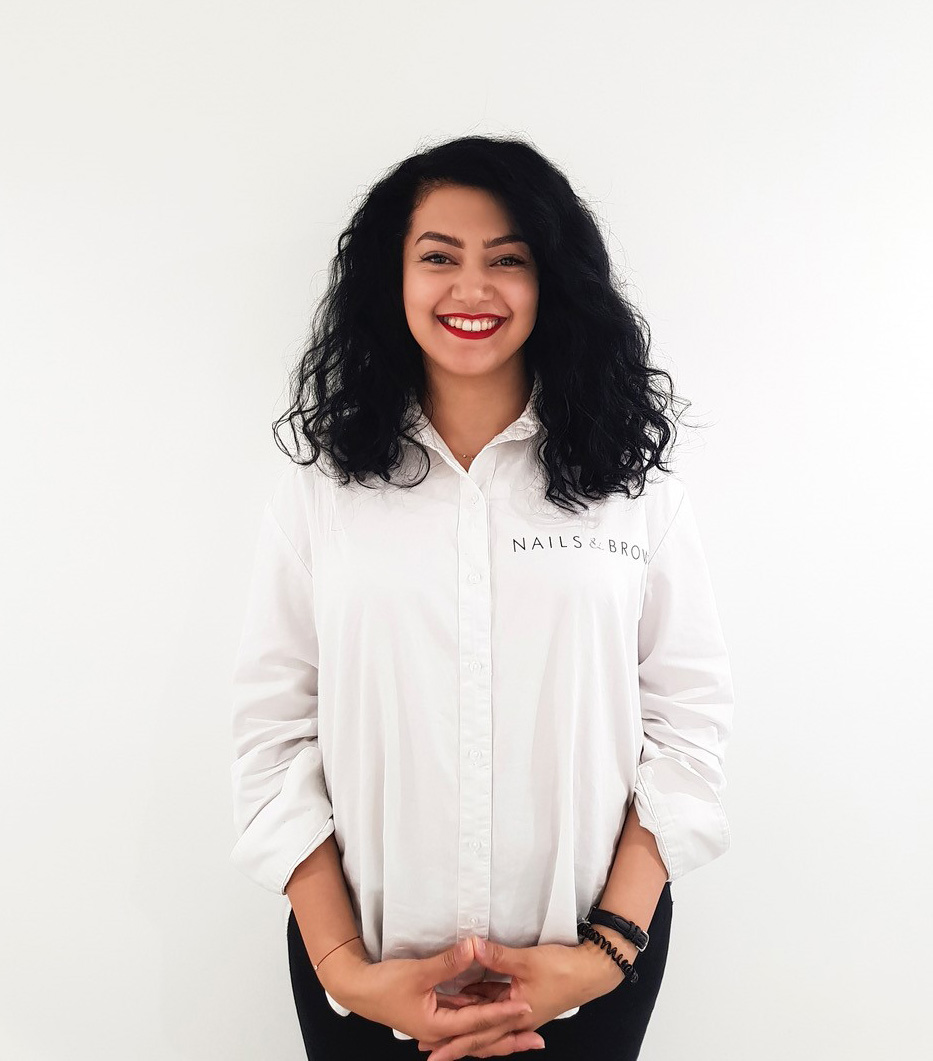 Tell us about you and your role. What is a typical day like for you at Nails & Brows?
I'm the training manager at Nails & Brows, I look after clients and VIP clients for nail services. When I'm not in treatments I train new staff and put them through our boot camp training which includes theory and practical training. Each day is exciting because you never know who you'll welcome through the doors.
What is your favourite part of working at Nails & Brows?
My passion is nails! I love looking after clients but I'm in my element when I'm in training mode. Put work aside, I love our team nights out where we just have pure fun!
Do you have a favourite treatment or product at Nails & Brows?
Can I have 2 favourite treatments? My favourite treatment would have to be The Gold Kissed Mani and The Audrey Brow.
Why did you choose to get into beauty?
When I was studying to be a personal trainer my close friend was in college studying beauty therapy. She used me as her guinea pig for her assessments so, I would go in and have facials, massage etc. This looked fun to me so I decided lets enrol and give it a go as I wasn't enjoying the sport course I enrolled in. Fast forward 14 years and I don't regret making that decision.
Fill in the blank: My superpower would be to stop time! For clients who are in a rush and have no time for a full manicure or can't fit in everything they need because they are short of time. This way I would be able to give them a full service without them running late for their next meeting. And of course for when I want a long lie in on a work day.
Fill in the blank: The best advice I've ever been given is always smile, you'll probably make someone's day.
Fill in the blank: If I was on a desert island the one beauty product I couldn't live without is Beauty Edit Mayfair because brows are life! Also, the Revitalash because a girl needs long, thick lashes. It's all about the eye region.
If you weren't working in beauty what would you be doing?
Probably travelling the world!