You may remember our recent blog post on the Inspiring Entrepreneurs event at the British Library. Founder of Nails & Brows and Beauty Edit Mayfair Sherrille Riley spoke amongst a panel of entrepreneurs changing the face of the beauty and wellbeing sector. Those featured alongside Sherrille included Liz Earle MBE, wellbeing entrepreneur and founder of Liz Earle Wellbeing, Mark Constantine OBE, Co-founder and Managing Director of Lush and Simon Duffy MBE, founder of Bulldog Skincare for Men.The event focussed on the journey of each entrepreneur who shared with a live audience how they launched their business and also offered their pearls of wisdom for aspiring entrepreneurs. The talk was followed by a Q&A session with the audience and people were also able to tweet their questions to the panel.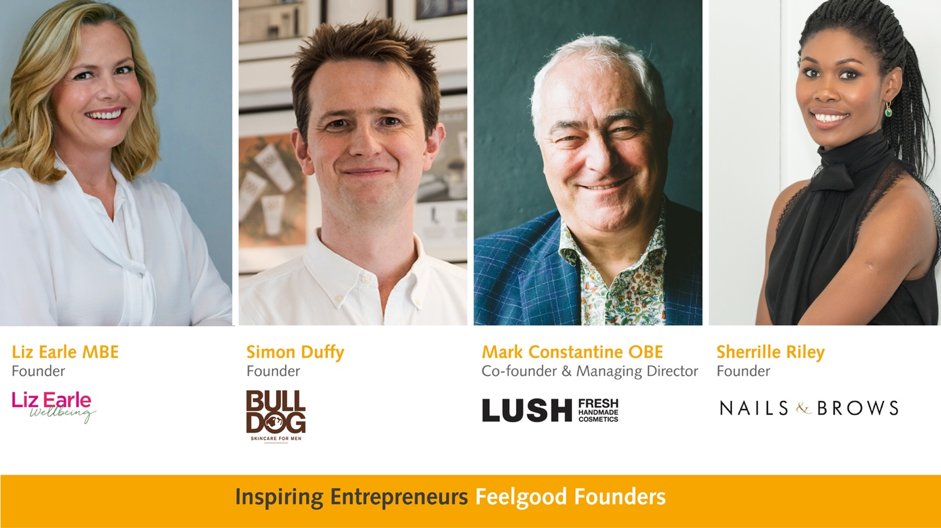 Key words of wisdom from the panel included Mark Constantine's drive to combat over-packaging, Sherrille Riley discussing her 'light bulb moment', Simon Duffy sharing where most of his customers do their research and Liz Earle stressing the importance of going to the source when researching.
The panel discussion was lead by Nadine Dezera, journalist and broadcaster for CNBC, whom went into detail about the wellbeing industry, which has grown to a mammoth £24 billion and has grown globally, reaching all quarters of the earth. With all the financial success, it was said by Ms Dezera that "wellbeing is a way of life". A few key points were mentioned by the panellists, which drew a lot of attraction on social media, including a key note spoken by Liz Earle, whom said that she lived by the mantra; "Crawl. Walk. Run" whilst developing the international Liz Earle brand.
Sherrille Riley took centre stage after Mark Constantine and spoke about the rise of both brands; Nails & Brows Mayfair and Beauty Edit Mayfair. Upon a visit to Dubai, Sherrille was impressed by the beauty service offered and had a vision of bringing that back to the UK. Once the idea was sparked Sherrille was extremely passionate about turning the idea into reality. Nails & Brows Mayfair was born in 2011 and has enjoyed unprecedented success over the 4 years including the launch of Beauty Edit Mayfair. Within a year of establishment, Beauty Edit Mayfair has won 3 industry awards and has been featured in press worldwide including Good Morning America and Vogue Australia.
Sherrille's presentation was a hit amongst guests and she spoke of three key points when developing a business. Firstly, you must be "extremely passionate; have self-belief and confidence in your business plan". Secondly, "research well", Sherrille spoke about the importance of research and "not to believe everything you find on the internet." The British Library offers a whole host of free resources for budding entrepreneurs to take advantage of. Sherrille urged the audience to take full advantage of this! And lastly, "you are the driving force of what you do." Being an entrepreneur you must be prepared to work harder than you would work for anyone else. The running theme amongst all four panellists was the fact that they all have an intense passion for their brands. A 9-5 shift isn't on their radar as they're constantly developing the brand and taking it to the next level.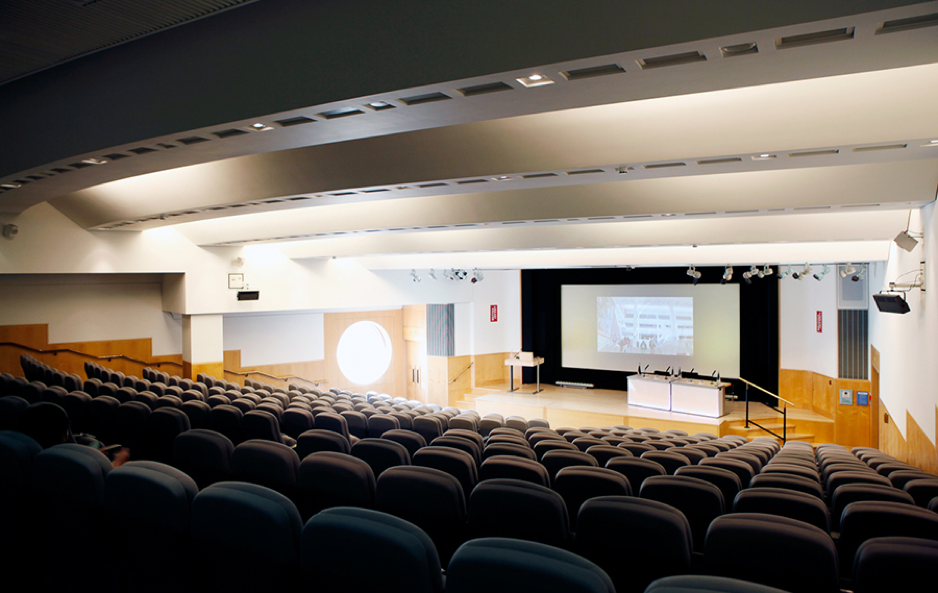 Credit: britishlibraryvenuehire.co.uk
If you want to catch up on the panel talk from the Feelgood Founders here's a link to give it a watch: Inspiring Entrepreneurs: Feelgood Founders.
Sherrille Riley would personally like to thank the British Library and everyone who attended the panel talk to hear her inspiring story of how she launched Nails & Brows Mayfair and Beauty Edit Mayfair.