At Nails & Brows, our specialist nail and brow team are crucial to delivering the service and expertise that we pride ourselves on.
Each month we will be shining the spotlight on one of our experts so you can get to know our team and why they love being part of Nails & Brows. This month the spotlight is on Senior Nail Specialist Nicole Smith who has been part of our family for nearly three years.
Read on to learn more about Nicole and what makes working at Nails & Brows so special.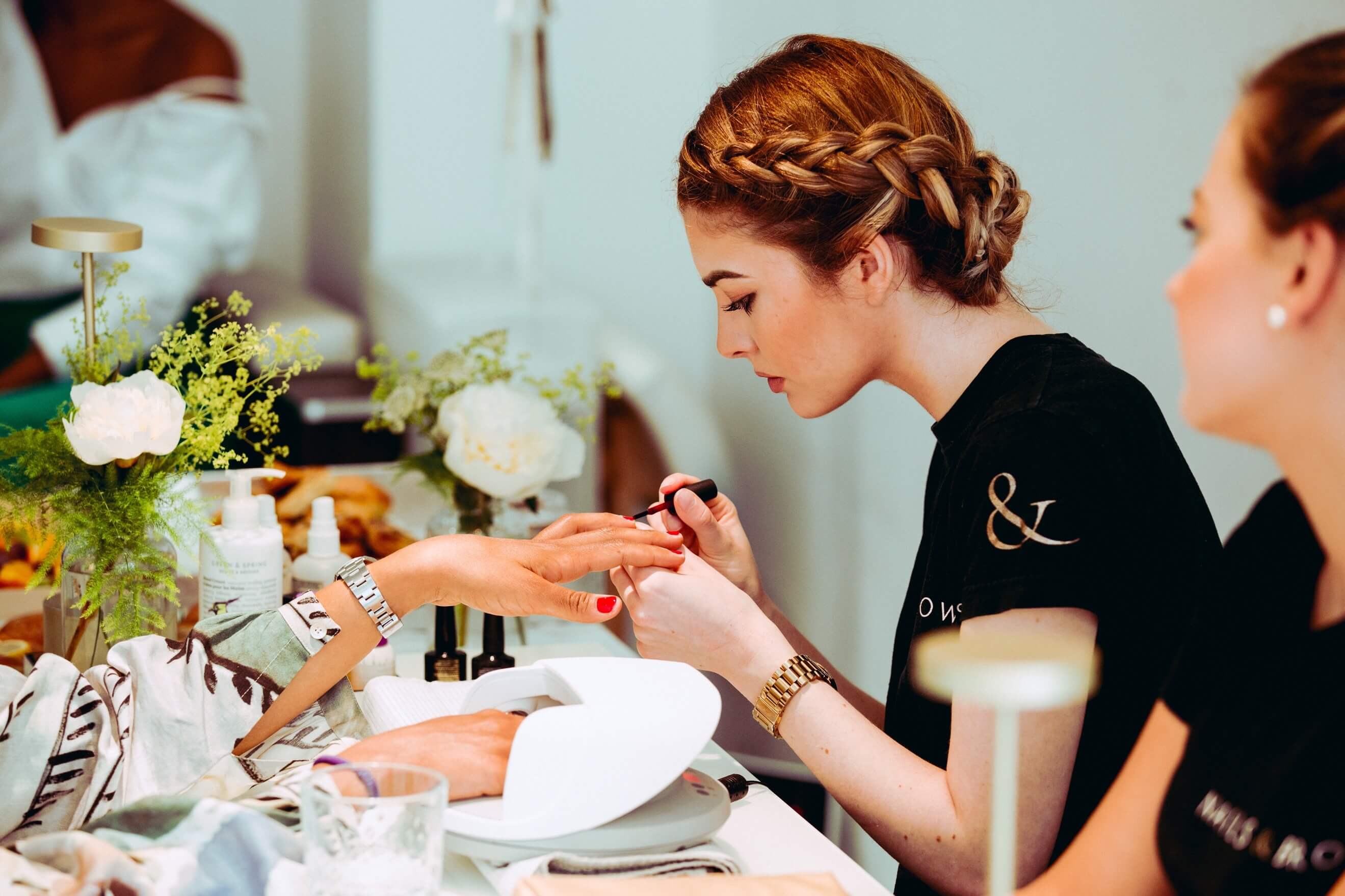 Photo Credit: Nail & Brows Mayfair
Tell us about you and your role. What is a typical day like for you at Nails & Brows?
"I'm one of the specialist on the nail team at Nails & Brows". I do everything nail related including manicures/pedicures, application of shellac and polishes, nail art, treatments such as paraffin wax and gel removals. One of the reason I like working here is because no two days are the same.
We have lots of clients coming in to have their nails done during their lunchbreak or evenings after work. Clients are busy business women, tourists, residents and more recently with wedding season coming up lots of brides-to-be.
What is your favourite part of working at Nails & Brows?
Getting to know my clients and speaking to people from all over the globe.
I spend a lot of time learning about people's lives like where they've been on their recent travels – many of our clients are international and fly into London to see us. I also really enjoy the chance to be creative in my work with my nail art.
It has become more popular than ever and a lot of clients come in with images of the nail-art they like from our Instagram page.
Do you have a favourite treatment or product at Nails & Brows?
I love the paraffin wax treatment on both my hands and feet, it makes dry, flaky hands and feet feel super soft and nourished. I also enjoy having my brows done by our team of brow experts. I always feel fresher after having my brows groomed and it changes my entire face, making me feel ready for anything.
I also really like using Magicstripe Detox Mask, it is good for breakouts and feels relaxing having it on.
Why did you choose to get into beauty?
I like helping feel good, it gives me a happy feeling. I'm a very creative person and always enjoyed art at school so doing beauty and nails allows me to be creative in my day-to-day work. I get to be creative with colour and nail-art designs as well as having an understanding of what suits my clients style and enhance their natural beauty.
Fill in the blank: My superpower would be ___
Teleportation so I could have a lie-in in the morning, miss out on the traffic and tubes problems yet still be at work in an instant.
Fill in the blank: The best advice I've ever been given is ___
To never assume because you can never just judge what someone's decisions or choices might be. I always consider this when treating clients.
Fill in the blank: If I was on a desert island the one beauty product I couldn't live without is ___because ___
The Beauty Edit Mayfair range as I always want my brows to be on fleek on the beach and one of the Elemental Herbology moisturisers with an SPF – am I allowed more than one – I'm a beauty girl?
If you weren't working in beauty what would you be doing?
I would still be doing something in the creative industry as I like using my creative skills – that's what motivates me every day and makes me happy.