15 Best Eyebrow Pencils in 2021
2nd November 2020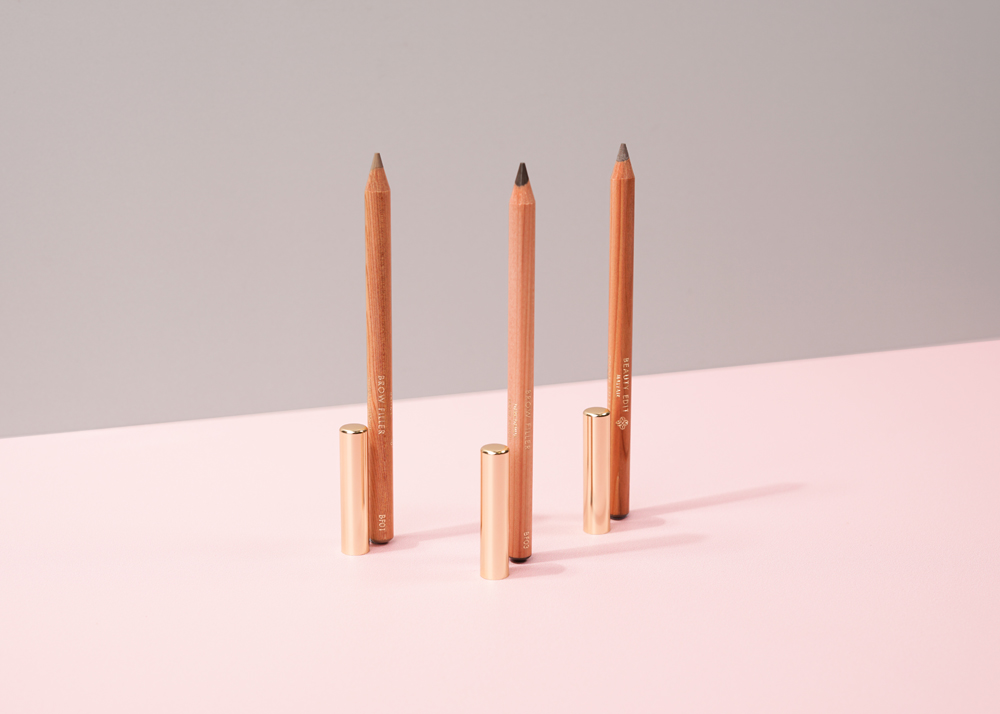 Eyebrows set the stage for the rest of your face. Done the right way, your eyebrows can enhance your natural beauty, face features, and unique style.
So, using the best eyebrow pencils is essential. Settling for anything less than the best can leave you with discoloured or mishap brows that won't do anyone justice.
Here are the best eyebrow pencils for 2021, worthy of your attention (and money).
1)   Brow Filler by Beauty Edit Mayfair
Vegan-friendly and cruelty-free, these eyebrow pencils last for up to 12 hours, giving brows a natural look, definition, and style. Invest in the Brow Filler by Beauty Edit Mayfair. Designed to have a precise nib, you can expect an intense colour and draw precise lines to create natural looking hairs to fill, thicken, and shape your brows.
Also making the Brow Filler one of the best eyebrow pencils around is the fact that it's sweat proof.
2) Brow Harmony Pencil & Gel by Rare Beauty by Selena Gomez
Natural is the name of the game with Selena Gomez's Brow Harmony Pencil, as its lines are indistinguishable from your real brows.
3) The Brow Multi-Tasker by Estée Lauder
Using an angled tip, hidden brow powder, and a spoolie to soften lines afterward, this brow pencil is the perfect solution for super realistic-looking brows.
Learn More About the Brow Multi-Tasker.
4) Brow Precise Micro Eyebrow Pencil Makeup by Maybelline New York
For precise lines, fuller brows, and seven shades of colour, including a shade for people with red hair, the Brow Precise Micro Eyebrow Pencil is the pencil for you.
5) Brow Wiz by Anastasia Beverly Hills
If you've been following brow cosmetics for any length of time, you've heard about the Brow Wiz. Lasting strokes that are indistinguishable from real hair have resulted in this pencil developing an avid following in recent years.
6) NYX Professional Makeup Micro Brow Pencil by NYX Professional Makeup
Just because you can find this pencil in your local drugstore doesn't mean it's not worthy of your attention. For an affordable pencil with a precise tip and lasting colour, this pencil can't be beat.
7) Instant Lift Brow Pencil by ELF Cosmetics
Available in multiple shades, this pencil is about as affordable as it gets. While the finish may be lighter than what you're used to, you can easily build on top of it.
Learn More About the Instant Lift Brow Pencil.
8) Arch Brow Sculpting Pencil by Hourglass
Fullness and long-lasting are what can make or break a brow pencil. The Arch Brow Sculpting Pencil creates brows that check both boxes, lasting if wax and having the look of powder.
9) Brow Power Universal Brow Pencil by IT Cosmetics
Despite only coming in a single shade of taupe, this pencil packs a punch. Plus, the included biotin and hair conditioner help applications last longer.
Learn More About the Brow Power Universal Brow Pencil.
10) Brow Collection by Beauty Edit Mayfair
The Brow Collection by Beauty Edit Mayfair is more than just an eyebrow pencil. Packing six essential brow styling tools, including a Brow Styler brush, Brow filler pencil, Brow Lift highlighter, Highlighter Brush, Setting Gel, and Sharpener. The set is available in light, medium and dark and gives you everything you need to create perfect brows.
To top things off, all your tools come in a genuine leather, limited-edition makeup bag.
11) Brow Lift Eyebrow Pencil by Charlotte Tilbury
If you're looking for a pencil that creates snatched arches, then the Brow Lift Eyebrow Pencil is perfect. It even comes with a hidden power highlighter under its spoolie brush.
12) Perfectly Defined Long-Wear Eyebrow Pencil by Bobbi Brown
The best eyebrow pencils are the ones that can create perfect brows in every shade. With six available shades, this pencil is ready to tackle brows of all shapes, sizes, and colours.
13) Brow Tech To Go by Smashbox
Looking to minimize your makeup collection? Start by grabbing a Brow Tech To Gopencil. With a waterproof brow pencil on one end and a brow gel on the other, this pencil is the perfect on-the-go shaping tool.
14) Brow Stylist Definer by LOP
It doesn't get more precise than the Brow Stylist Definer. Use its super-fine tip to shape exactly the kind of bespoke brows you're after.
15) Brow Contour Pro by Benefit Cosmetics
Why get one eyebrow pencil when you could get four for the same price? Equipped with both lighter and darker shaded pencils, a highlighter, and a concealer, the Brow Contour Pro is all you need to craft stellar brows, both at home and on the move.
EXPERT TIP
You may have the best idea of how you want your brows to look, but without the best eyebrow pencil to help you put paint to the canvas (i.e., your face), nothing else matters. For expert-quality and results, varying in different price points, stick to shaping your brows choosing from the pencils listed above.
For professional eyebrow consultations, be sure to pay us a visit on Nails and Brows Mayfair today!