Everything You Need To Know About A Lash Lift
We've all heard it: a lash lift is the best way to get full and voluminous lashes. But what actually is a lash lift? How do you get one? And why is everyone talking about it?
With a legion of celebrity fans and a natural alternative to lash extensions, Lash Lift treatments are the new must-have for your eyelashes.
For those who want the look of lash extensions without the maintenance, the Lash Lift is just what you need. At Nails & Brows Mayfair, we use the "YUMI Lash Lift & Tint to create stunning lashes that last. The treatment is pain free, relaxing and takes about 60 minutes to complete.

What Are The Benefits Of A Lash Lift?
Although the benefits of a Lash Lift can be endless, we've compiled a few of the best.
A Lash Lift will make your lashes look longer with a nice lifting effect, making your eyes look amazing.
The results will last the natural life cycle of your lashes.
It doesn't damage your lashes but infract, make them appear thicker, fuller, and longer.
This treatment can work wonders on a range of lashes, including, long, short, or stubbly.
With treatment time being only 60 minutes, this can be done during your lunch break.
The best part is the longevity. It can last between 6-8 weeks.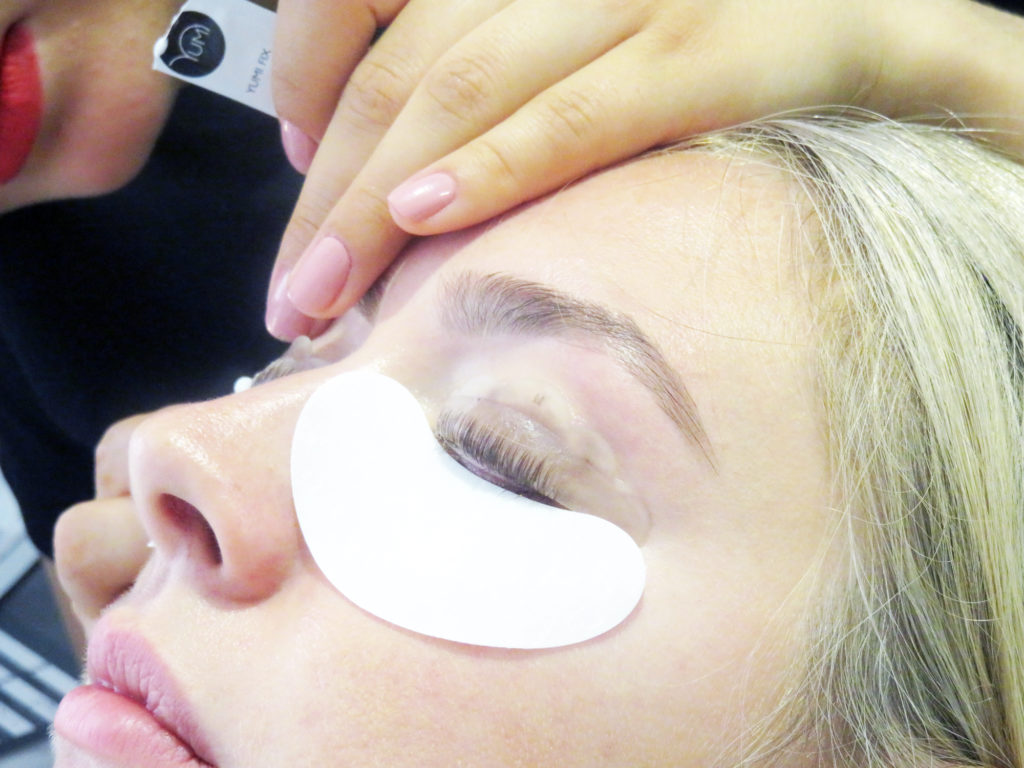 What To Expect
48 hours prior to the treatment, an allergy test  will take place to ensure that you are not allergic to the products used.
Contact lenses and mascara must be removed prior to the treatment.
Once the allergy test is out the way, it's quite straightforward! Simply lie back, relax, and let our Lash Specialist work her magic.
She will cleanse your lashes to ensure all eye makeup is removed. Lash shields will then be placed onto the eyelids. After, the lashes are brushed up onto the lash shields using a special lash brush and lash adhesive, followed by a lifting solution.
After 10-15 minutes, the lifting solution is wiped away, then a setting lotion is brushed onto the lashes to set the lifting effects achieved.
The setting lotion is left on for a further 10-15 minutes, and after removing it a lash tint is carried out. The most popular colour used at our boutique is blue black.
Heading into the final stage of the process, a nourishing oil is applied to ensure the lashes stay nourished, hydrated, and healthy. And that's about it, a pretty simple process, with a beautiful outcome.
Simply walk into our Mayfair boutique between 10-8pm to request an allergy test at least 48hrs prior to the treatment. No appointment is necessary. To book, here's our treatment menu and if we still haven't convinced you as to why you totally need to try it, we do offer lash extension packages too.
Refinery29 reviewed our Lash Lift Treatment too, and you can read the full feature here.