Brows! They're one of our most prominent features, an amazing feat of evolution that accentuate our eyes, form expression, and even help to keep vision clear by preventing sweat and dirt from getting into our eyes. But whilst we all have them, most of us aren't born with perfectly symmetrical, manicured brows.
On the contrary, to achieve well-defined brows, it's best to cut to the chase and book an expert treatment. That way, the brow therapist can assess the current state of your eyebrows, discuss what you're looking for as well as what's achievable and of course, tailor the treatment to frame your face and enhance your natural features.
Brow Tidy
Of course, it's not enough to have eyebrows tidied up just the once because the life cycle of brow hairs means that it keeps on growing before eventually falling out. So hairs within the brow line are constantly evolving meaning that they're all at different phases of their growth cycle too.
Having great eyebrows is therefore about having regular maintenance, often in the form of a monthly shaping appointment whether that be a brow tidy, brow wax, brow thread, microblading, microfeathering or brow tint, combined with using brow styling products like The Complete Brow Kit in between salon visits.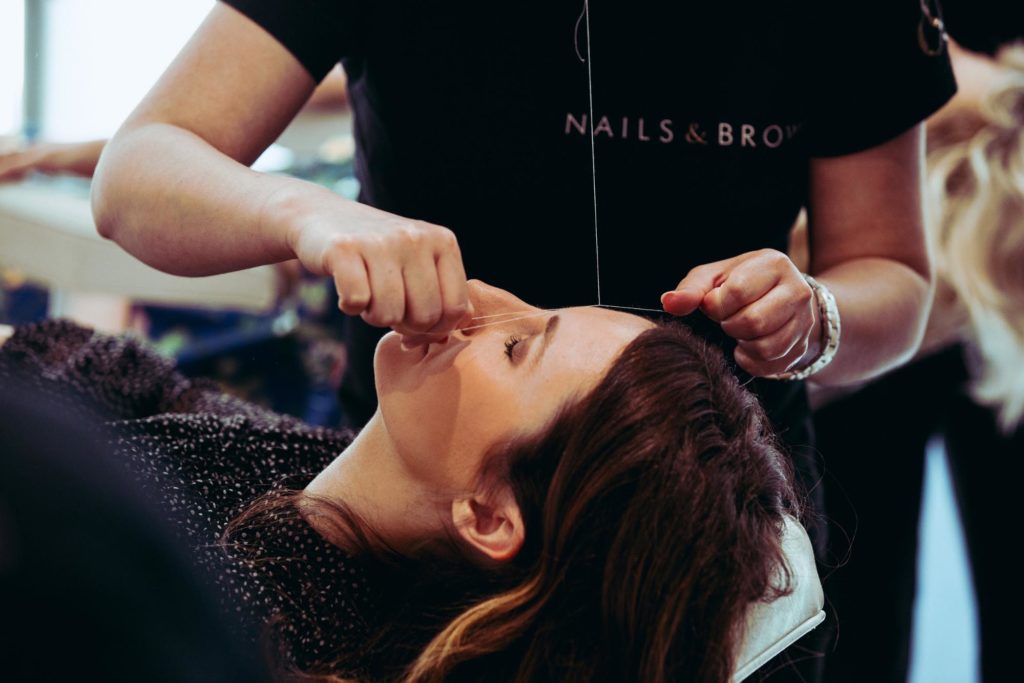 Best Eyebrow Waxing Near Me
For London's best brows, there's only one place to go and that's with us – Nails and Brows Mayfair. 
When you come in for a specialised brow treatment at our Mayfair salon, our team of experts will work closely with you to ensure a personalised service. We'll look at your hair and eye colour and skin tone as well as the shape of your eyes and face.
We begin on the premise that in many cases, eyebrows will not be at their best, sometimes they're overplucked or overwaxed causing thinness or an irregular shape, or on the flip side, under styled, with too much hair and a lack of shape, colour or definition.
During a brow tidy, we'll advise on using different methods for shaping the brow because let's face it, everyone's different. Some people have way more eyebrow hair than others, for some people, their eyebrow hair grows more quickly, is thicker, or bushier whilst others experience errant, wayward brow hair. Plus, there can be some skin sensitivity in this area too.
Not near London? Then head to our Beauty Edit Online Shop for the best in eyebrow makeup and products to keep your eyebrows healthy and looking their best, wherever you're located.
Eyebrow Threading or Waxing
For fast hair removal, there's nothing better than threading or waxing. After all, who's got the time or inclination to spend hours with a tweezer these days?
If you want to know who wins in the battle of threading vs eyebrow waxing, well that's a little trickier to answer. Both methods are effective, the main difference between threading and waxing is how the strands of hair are extracted and what they're used to do.
Waxing is great for removing larger areas of unwanted hair growth at the same time, whilst threading extracts a smaller amount of hair and is especially good at targeting hard-to-reach areas and achieving shape definition.
If your pain threshold is low, you may prefer threading to hot wax, but that said, waxing can sometimes be a little quicker so it's swings and roundabouts. Both may result in a little skin redness and sensitivity immediately after the treatment, but this quickly recedes.
Leave the ultra-eyebrow waxing and threading to the experts though and steer clear of home eyebrow waxing kits, because unless you're an expert eyebrow therapist yourself, it's likely to end in tears!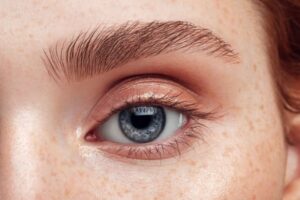 Eyebrow Waxing Shapes
The ultimate shape of your brow will be carefully balanced on your natural features and taking into account your preference. If you like the natural look, a virgin brow might be your thing, where we use subtle shaping techniques to create the look of natural brows that haven't been touched.
For a more classic look, the Audrey Brow may appeal. With its timeless elegance, this treatment also includes a brow tint and expertly applied brow makeup. Or, if you're after something more contemporary, why not try the brow lift, to create a fuller, featherier, brushed-up look?
For those that have sparse hair or no eyebrows, then microblading or microfeathering is a game changer, providing a beautiful natural colour and shape and a longer-lasting solution. 
So, don't delay making your eyebrow treatment booking with us. We love revealing your eyebrows' natural beauty and can't wait to start the journey with you.