The Ultimate Wedding Beauty Prep Checklist For Brides-To-Be
You've planned the perfect venue, said yes to the dress and created the guest list of dream guests. It's all coming together. It's time to plan your beauty routine! This ultimate wedding beauty checklist for brides-to-be will keep you inspired and on-top of your game before you walk down the aisle.
With a signature line of Meghan Markle approved brow products and a Mayfair salon frequented by A-listers, celebrity brow stylist Sherrille Riley shares her top tips for all brides to be.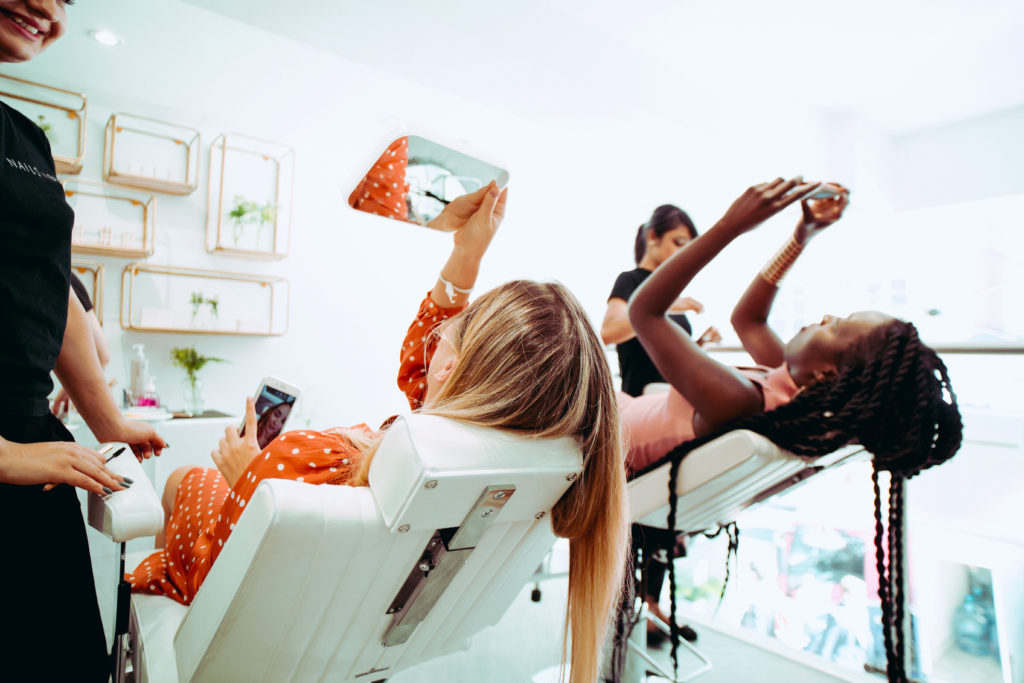 5 Months To Go: Brows
Five months ahead of a wedding, the focus should be on growing brows to a naturally full shape. Book your brow appointment immediately and plan your brow journey to achieve wedding brows. Unfortunately, there are no quick fixes to over plucked brows Riley explains.
"It takes around 5-6 months to train eyebrows into your desired style," explains Sherrille. "With five months to build up the shape, we focus on letting the brows grow, brushing them upwards for a natural lift." Riley recommends the investment of a brow course (4-6 treatments) and a brow serum such as the Beauty Edit Mayfair Brow Setter that contains castor oil making it beneficial to hair growth.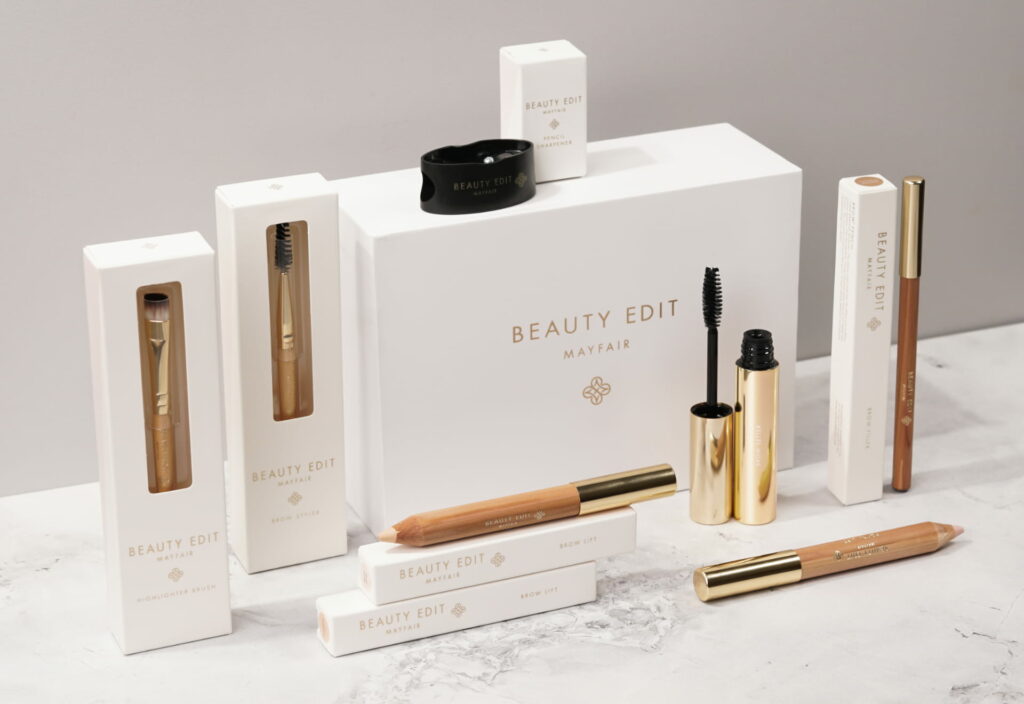 Four Months To Go: Colour Match
Brides-to-be should avoid leaving it until a few days before the wedding to try to find the perfect eyebrow colour match. "Filling brows in with the right shade is essential to creating a natural eyebrow, thus is a good idea to start trying out different colour options well in advance," says Sherrille. I recommend using a natural brow pencil such as the Beauty Edit Mayfair Brow Filler.  There are three shades to choose from that neutralise brassiness, redness and ashy undertones. They also  mimic individual hair strokes for effortless application and natural-looking results.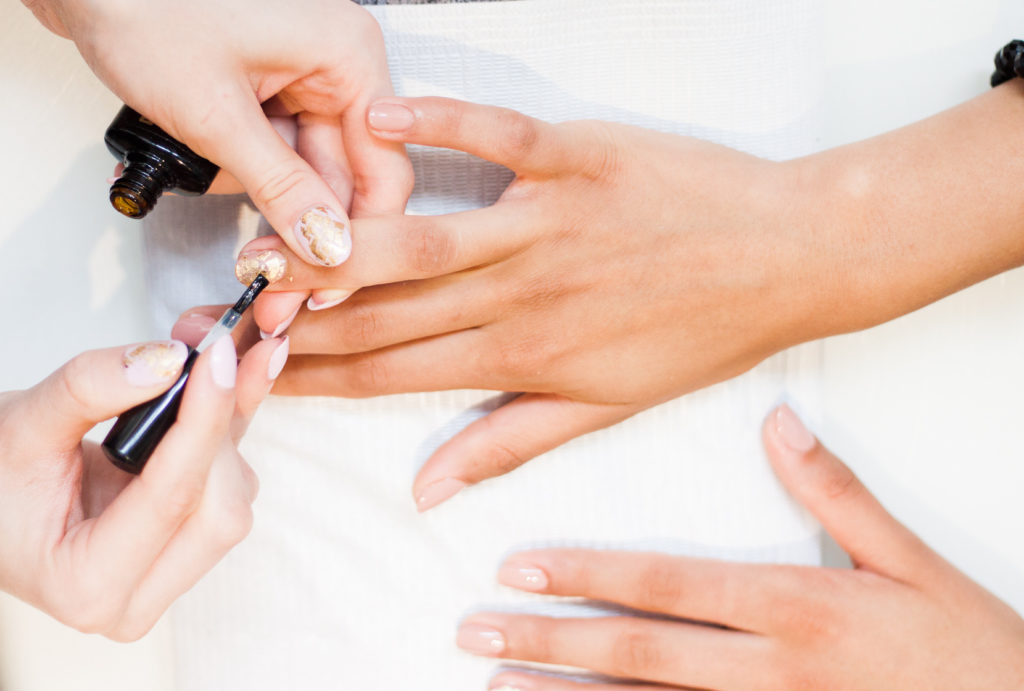 Three Months To Go: Nails
Invest in a manicure package. It's time to start thinking hand and nail care now that your hands will become the centre of attention. Riley recommends bi-weekly manicures such as the Haute Manicure leading up to the big day.

Two Months Before: Brows Shape & Waxing
Two months ahead of a wedding, brides-to-be should start booking brow shapes every four to six weeks. "Our signature eyebrow shape at Nails & Brows is the 'Audrey', which is modern, elegant and super flattering for Meghan's features, says Riley. You can't really go wrong with 'The Audrey', you'll notice that her brows are straight and archless, lifting slightly upwards towards the end of her brows. This helps to lift her eyes whilst balancing her features". (Read more about the Audrey Brow trend in this article posted by ELLE).
In addition, this is also a good time to start with a trial wax. This allows you time to see how well your skin reacts and plan for the next month.
Hot wax offers quick, professional and, as far as possible, pain-free waxing for silky legs, a neat bikini line or a full Brazilian.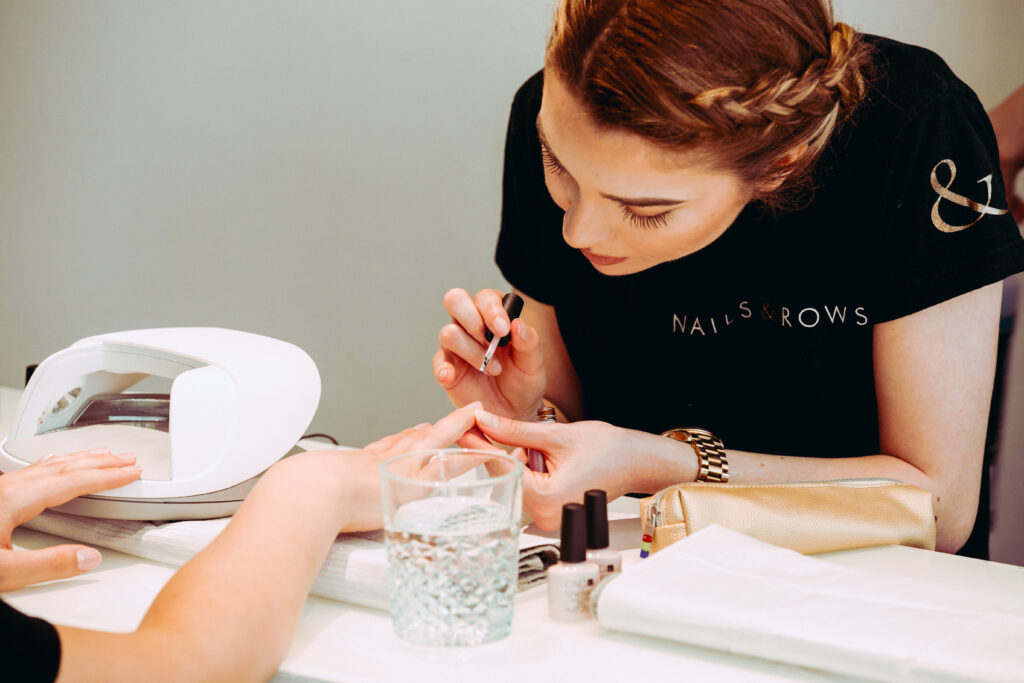 One Month To Go: Lash Extensions, Manicure & Pedicure
One month ahead of the wedding, brides should have weekly manicures and pedicures scheduled. This will  ensure hands and feet are in perfect condition for the big day. "We work with brides to be to help them achieve their preferred nail shape, in colours that will suit their wedding style and with a uniform length," says Sherrille.
In addition, eyelash extensions are particularly terrific for wedding day beauty. For instance, they look beautiful and natural in photos, make your eyes look ten bigger and will make you look rested and refreshed on your big day.
__________________________
Book Your Bridal Beauty Appointments at Nails & Brows Mayfair HERE
Shop Beauty Edit Mayfair HERE
Don't forget to follow our Instagram for more beauty related tips and advice @nailsandbrowsmayfair and @beautyeditmayfair