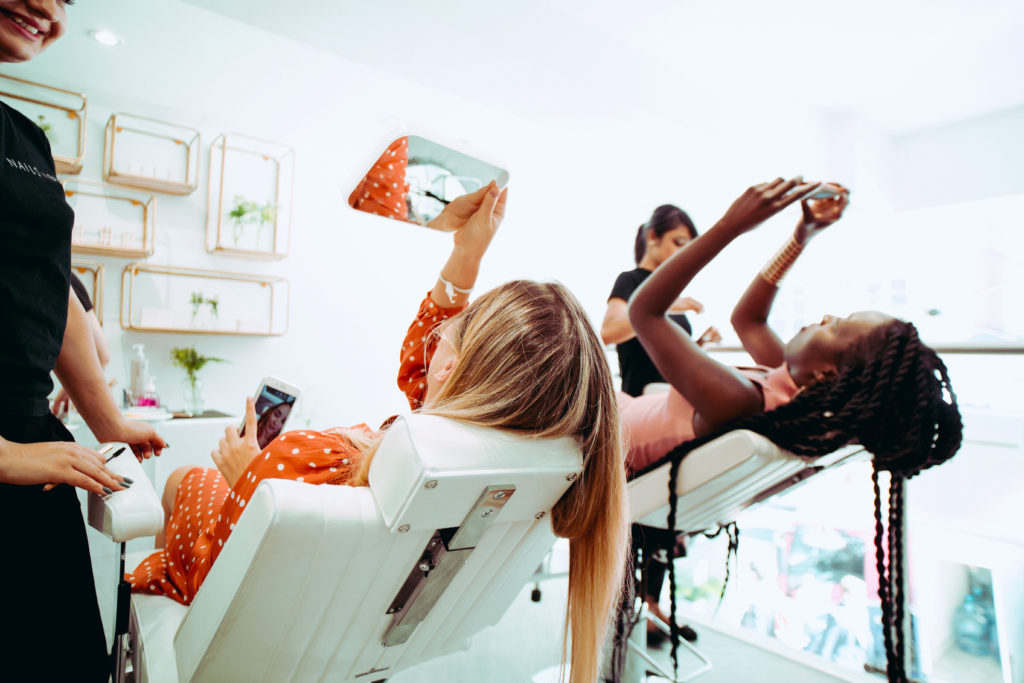 Tips & Advice From London's Best Eyebrow Experts
There are so many ways to shape and style your brows that it can sometimes feel overwhelming. No two brows are the same, which means the journey to getting the "perfect" eyebrows is going to look a little different for everyone. That said, there are some general tips, tricks, and hacks you can try out to help get you there. Here are our top tips from London's best eyebrow experts:
How do you know which brow shape will suit your face?
Brow Shapes should suit your facial features, not your face shape. The aim of a good brow shape is to lift the eyes open and draw attention to them, whilst balancing the rest of the facial features.
Should brows be twins or sisters?
Our facial features are not symmetrical, so it is impossible for both brows to look identical. That's why most brow experts use this phrase to manage expectations, "Sisters NOT twins!"
What is eyebrow mapping? And how do I do it?
Eyebrow mapping is used to ensure balance and portion is achieved when shaping the brows.
Brush the brows upwards using a brow spool brush – Brow Styler is ideal SHOP HERE
Use the brow brush to help you measure the length of the brow. The length of the brow should line up with the side of the nose.
The start of the brow should line up with the bride of the nose (use brow brush handle to help measure.
The arch of the brow should be in the middle of the pupil.
How can you shape sparse eyebrows with products?
Use a brow pencil that is colour matched to your natural hair tone and ensure that the pencil is well sharpened, like an artist's pencil. Use the point of the pencil to sketch hair like strokes onto areas that are sparse, then use the brow brush to blend and distribute pencil to prevent a build-up.
How can you shape overgrown brows from home?
Outline your brow shape with a brow pencil, this is great for preventing over-plucking. Use a pair of slanted tweezers to tweeze individual hairs, that are outside of the filled in brow, do this as a straight line to prevent creating gaps. We recommend Tweezerman Slanted Tweezers.
'Can't live without' products From London's best eyebrow experts?
Definitely a brow spoolie, slanted tweezers and a brow pencil.
Any top tips for at home plucking?
Try to leave it to the experts! But, if you must tweeze then it's important to follow the 'less is more' philosophy. Pluck hairs from between your brows to prevent unwanted mono-brow. Try to avoid plucking hairs from the top and bottom line of your eyebrows as this could ruin the natural shape of your brows and cause gaps.
What can I do to grow hairs back into the gaps in my eyebrows?
We recommend using a hair growth & conditioning serum such as RevitaBrow. Applying this once daily can encourage hair growth in patchy brows, as well as strengthen and condition existing brow hair.
Read about how RevitaBrow can save patchy brows HERE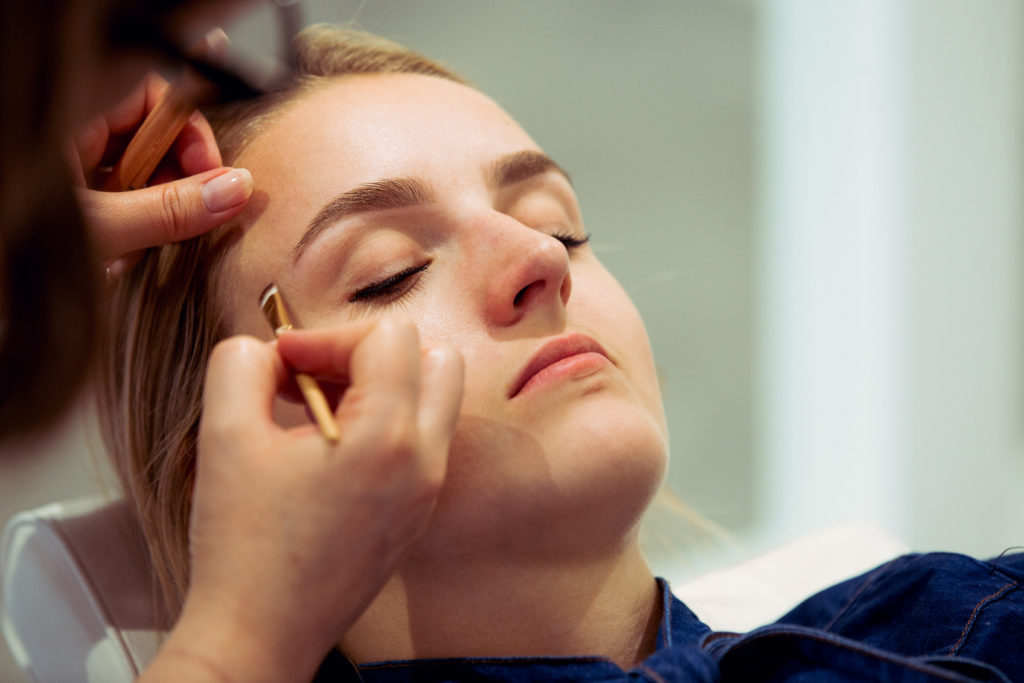 Follow our Instagram for more brow tips and inspiration @nailsandbrowsmayfair
Shopping List
RevitaBrow SHOP HERE
Tweezerman Tweezers SHOP HERE
Brow Filler Pencil SHOP HERE
Brow Styler (Spoolie Brush) SHOP HERE
Sharpener SHOP HERE
Want to read more about London's best Brow Bars including Nails & Brows Mayfair, check out THIS article by Tatler.