Picture-perfect brows are the dream, and when they look good – you feel good. The reality though, can be very different and without regular maintenance, brows quickly become out of control and misshapen.
The most obvious route to wonderfully landscaped eyebrows is through having regular appointments with an eyebrow specialist, like Nails and Brows in Mayfair. Whether you have them waxed, threaded or micro bladed comes down to personal preference since they all do an effective job. But why invest all that money in keeping them in shape and looking tidy, only to leave them to their own devices until the next appointment?
Why Should You Use Eyebrow Gel?
Brows are one of our face's most prominent features and it makes total sense to enhance them as part of the daily beauty routine. You might be thinking well, I do have an eyebrow pencil, surely that's enough.
It's not! To get the best out of brows, you need the right products and tools to hand. If you've not tried an eyebrow gel yet, read on, because this essential beauty item is a must for your bathroom shelf.
Let's face it, even when you're having regular eyebrow treatments, there are mornings when you wake up and your eyebrows still have that 'just got out of bed' look.
Luckily in-demand brow expert, Sherrille Riley knew just how to solve this age-old problem by using her vast experience with clients, as well as working closely with hair colourists at her luxury Mayfair salon. The result is the industry standard Beauty Edit range of eyebrow products, designed so that we can all achieve the in salon immaculate eyebrow-look, in the comfort of our very own home.
Beauty Edit's lightweight, clear Brow Setter Gel, with its nourishing formulation that includes cucumber extract, castor oil, Vitamin B5 and Vitamin E, is on hand to tame, shape and define eyebrows.
We guarantee that once you begin using a brow gel and see the difference for yourself, you'll wonder how you survived without it all this time! And even though you'll see an immediate visible improvement to your eyebrows as soon as you apply it, that's not all it does either.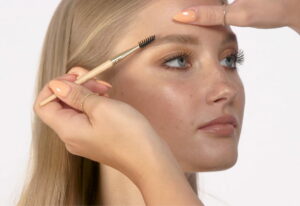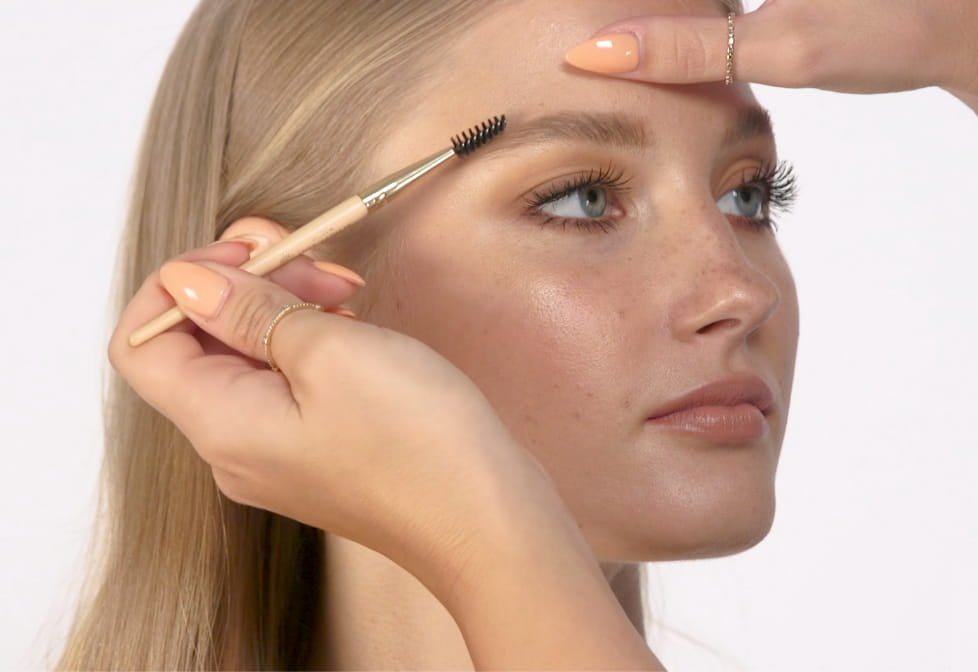 What Are The Benefits of Eyebrow Gel
If you think about it, head hair looks much better when it's receiving the correct vitamins and nourishment, so it shouldn't come as any great surprise that the same applies to eyebrows.
This best brow gel, clear and strengthening, conditions brows all day long so that they're naturally fuller, healthier, and more defined.
It really is an indispensable tool for taming unruly or stray hairs, adding colour and thickness to sparse patches and ensuring a freshly groomed appearance. Brow Setter is also really easy to use too, simply apply it with upwards strokes to set and hold your brows in place.
What Is The Best Eyebrow Filler?
For ultimate definition, use your eyebrow gel alongside Beauty Edit's skin-conditioning Brow Filler which fills, shapes, and thickens for precise brows.
This bespoke range of waterproof eyebrow pencils with a firm nib has been specifically created to neutralise brassiness, redness, and ashy undertones and mimics individual, feathery hair strokes for a natural-looking result.
Available in three optimal colours to ensure the correct colour match with eyebrow hair, head hair and skin tone, Sherrille has used all of her knowledge and wisdom to create these exceptional brow fillers. Not to mention that they're vegan, cruelty-free, and dermatologically and ophthalmologically tested, too.
If you really want to go the extra mile though, you've got to try Beauty Edit's Complete Brow Kit. This has everything you need for eyebrow perfection, including brow filler, brows gel and Brow Lift, a creamy, non-shimmer highlighter. Use this as part of your morning beauty routine to accentuate your brow bone, lift your brow arch and brighten skin, giving your eyes a bit of pop when you most need it.
This wonderful kit also comes with the right tools to maximise your eyebrow product's performance. There's a sharpener for precision sharpening, a brow styler, to be used in conjunction with the brow gel and a brow highlighter brush for applying the brow lift. Your eyebrows will never have looked better!