Top 15 Eyebrow Gels of 2021
7th December 2020
Your eyebrows bring your facial features together. The shape, thickness, and colouring can impact your first impression on others, as they share hints of your personality. Are you a statement-maker with bigger, fuller brows? Or do you like things precise with thinner, carved brows? 
So, don't overlook your eyebrows during your makeup routine. Incorporating the right brow gel will help you craft your ideal look. Include the best of the best in your bag so no one will forget that beautiful face of yours. Here are some top 2021 gels to guide your search into brow beauty.
1. Beauty Edit Mayfair Brow Setter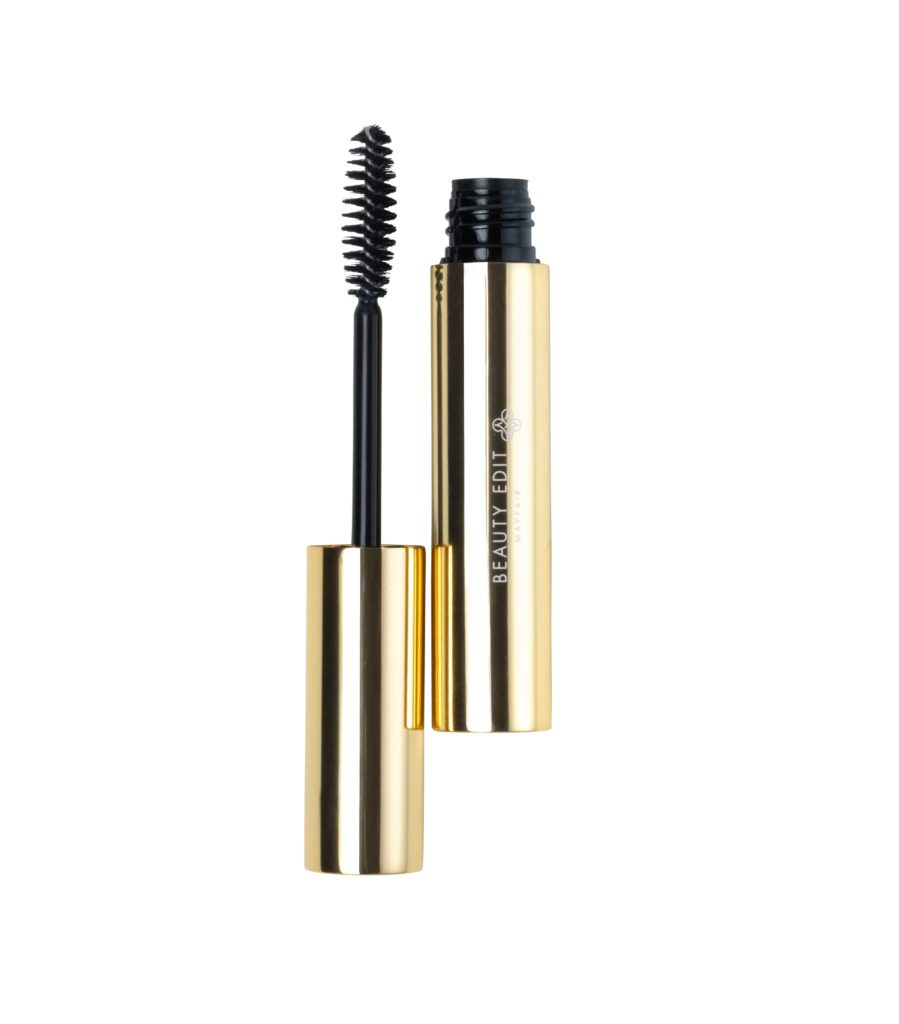 A member of the elite Beauty Edit Mayfair brow expert lineup, your search for the right brow gel could begin and end here! 
Crafted by salon expert Sherrille Riley, this gel sets and holds your eyebrows, so they don't move as you go through your busy day! It offers a healthier look by conditioning while you wear it. Its rich formula includes castor oil, which strengthens hairs so they look fuller. Lightweight and clump-free, it's one of the best for usability and overall benefits to make your brows look good and grow healthier.
Set and condition your brows with the Mayfair Brow Setter.
2. Anastasia Beverly Hills Clear Brow Gel
Using a clear brow gel will elevate your natural colour, which works well for a cleaner, simpler look. This gel is great if you want to show off the brows you were born with. It's also a better option for those who like to play it safer with their routine. Their lightweight solution will also keep your brows feeling soft without any residue.
Fit Clear Brow Gel into your makeup routine.
3. NYX Control Freak Eyebrow Gel
This is a budget-friendly option for another clear brow solution. NYX is a great start if you're just introducing brow gels into your regimen. This will help your hairs stay put as you use this on your natural colour or to add gloss to pencilled or powder-filled brows. 
Boost your natural features with Control Freak Eyebrow Gel.
4. Smashbox Brow Tech To Go
This gel is credited for its waterproof and travel-friendly packaging. You can take it anywhere with you and enjoy its double-sided technology. Shape and carve your brows with the pencil end, then smooth them down with the bristle side. 
Check if Brow Tech To Go should be your new travel buddy . 
5. Glossier Boy Brow
Gain some moisture and fluffiness to your brows. Glossier brands this as a "grooming pomade" because the formula is inspired by hair creams that help with holding and styling while leaving it soft. 
Treat yourself to Boy Brows here.
6. Rimmel London Brow This Way Gel with Argan Oil
Treat your brows to ingredients that will nourish them. You'll look polished with tamed brows while they soak up the vitamins they need. 
Learn if Brow This Way Gel will give you the look you want.
7. Benefit Gimme Brow+ Volumizing Eyebrow Gel
You're likely to find the right shade for you among the ten options available. This is another waterproof option that allows you to choose cooler or warmer shades to match your skin tone and hair colouring. 
Find your right Gimme Brow+ Volumizing Eyebrow Gel.
8. Milk Makeup KUSH Clear Brow Gel
Milk Makeup takes a unique spin on brow gel by including CBD oil in their formula. The ingredients settle into your brows without leaving a flaky texture. It's a naturally-based gel with a tapered tree brush to tame your hair.
Learn how CBD-infused KUSH Clear Brow Gel works.
9. Lime Crime Bushy Brow Gel
You can select clear or tinted shades to make your brows lusher. Get a feathery brow for a fuller look, helping you stand out with your beautiful bold, bushy brows.
Get the softening look with Bushy Brow Gel.
10. Nudestix Eyebrow Stylus Pencil & Gel
This is another 2-in-1 gel option. Define your brows with a precise pencil side, and then use the gel to hold your hairs in place. 
Get the Pro Tips for using Stylus Pencil & Gel.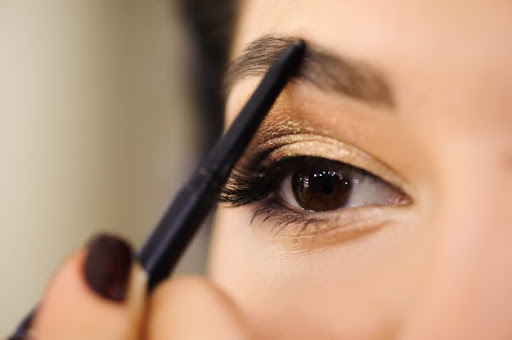 11. BBB London Brow Build Gel
This is a standout product as it's made to imitate real hair fibres. It helps you amplify your brow shading and shaping while keeping them looking natural. No one will guess that you're wearing makeup at all!
Try a subtle look with Brow Build Gel.
12. Make Up For Ever Brow Gel
For a subtle, strengthening solution, this is a great go-to option. It uses Red Algae Extra, leaving thicker moisturized brows that will last all day. 
Find out if you're a Brow Gel fan here.
13. UOMA Brow-Fro Blow Out Gel
Add volume to your brows. Their combo of texturing ingredients and a brush that will grip every hair will leave lustrous, fuller-looking brows. 
Make a statement with Brow-Fro Blow Out Gel.
14. Thrive Causemetics Instant Brow Fix Semi-Permanent
Eyebrow Gel
Curious about microblading? Well, this gel will let you test the look as it offers a semi-permanent dye look for your brows. This is best for those with thinner eyebrows wishing to make their brows pop with more colour. 
Determine if Instant Brow Fix is your best brow match.
15. Charlotte Tilbury Legendary Brows
Your brows will look naturally filled while soaking up the moisturizing ingredients, including a "Magical Elasticizing Wax." This is best for thinner, lighter eyebrows as it leaves them bolder than ever. 
Learn Legendary Brows application tips and the full list of ingredients.
Beautiful-Browed and Bold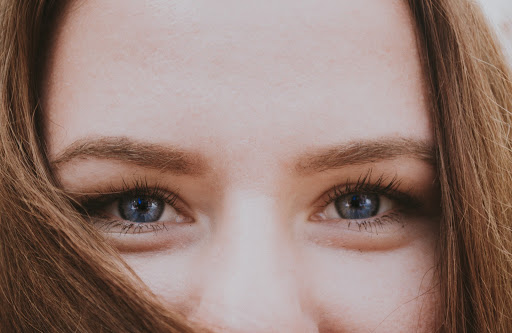 Let your natural beauty shine through with the right makeup regimen for the look you want! Whether you go with tinted, semi-permanent dye, or clear gel options, do what you like and have fun with it. Experimenting with your natural features is a great way to realise who you are and your personal makeup tastes. 
If you're inspired to learn more about your beauty options, visit Nails and Brow Mayfair, where you can book a virtual brow consultation and learn more about our services available to help you express your inner radiance.