Allergy Tests Explained by The Experts
If you're asking yourself 'Why do I need an allergy test when I've been having tinting done for years?' Our team of Beauty Experts answer your burning questions.

What is an allergy test and how is is carried out?
At Nails & Brows Mayfair, an allergy test is performed by applying the appropriate products behind your ear, at least 48 hours before  your chosen treatment. After a minute or two, this is wiped off using cotton wool and warm water. A note is then made to your file to record which allergy test has been performed and the date. An allergy test is usually valid for 6 months.
Are there different types of Allergy Tests?
There are different kinds of allergy tests performed depending on your treatment. One of the most common is a Tint Test which requires a mixture of tint and hydrogen peroxide to be applied to skin and wiped off a few minutes later.
At Nails & Brows Mayfair, we require a test before both a Lash Lift ad Brow Lift treatment. The tint and adhesive is applied to your skin the same way, left for several minutes before being removed.
Lash Extensions require a different type of allergy test. It is important that this kind of test is performed by a qualified Eyelash Technician to ensure done correctly and safely. At Nails & Brows Mayfair, an appointment time of approx 15-20 mins is required. The Lash Expert will apply a few lashes using their adhesive to the outer corner of your eye(s). The reason it is carried out this way, is that this shows a much truer representation of the Lash Extension treatment itself. Applying eyelash glue behind your ear is not a satisfactory allergy test. (Eyelash glue contains chemicals which are irritants to the skin).
Eyelash Extension Allergy Test £20 | 15 Mins | BOOK HERE
Does an Allergy Test hurt?
The good news is, allergy tests are pain free! But, if you have a reaction to the test, then the area it was performed on may become red, itchy and irritated.
Book your complimentary brow consultation  HERE

How long should I wait between having an allergy test and my tinting/lifting treatment?
We recommended waiting at least 48 hours between allergy test and your desired treatment. If a reaction is going to occur, it is likely to occur in the first 8-24hrs.
RELATED: Eyebrow & Eyelash Tinting READ HERE
How do I know if I'm having an allergy reaction?
Your skin may become hot, itchy and irritated. Your eyes may become watery and swollen if an eyelash extension allergy test was performed.  Always contact the salon or professional who performed the allergy test to discuss further.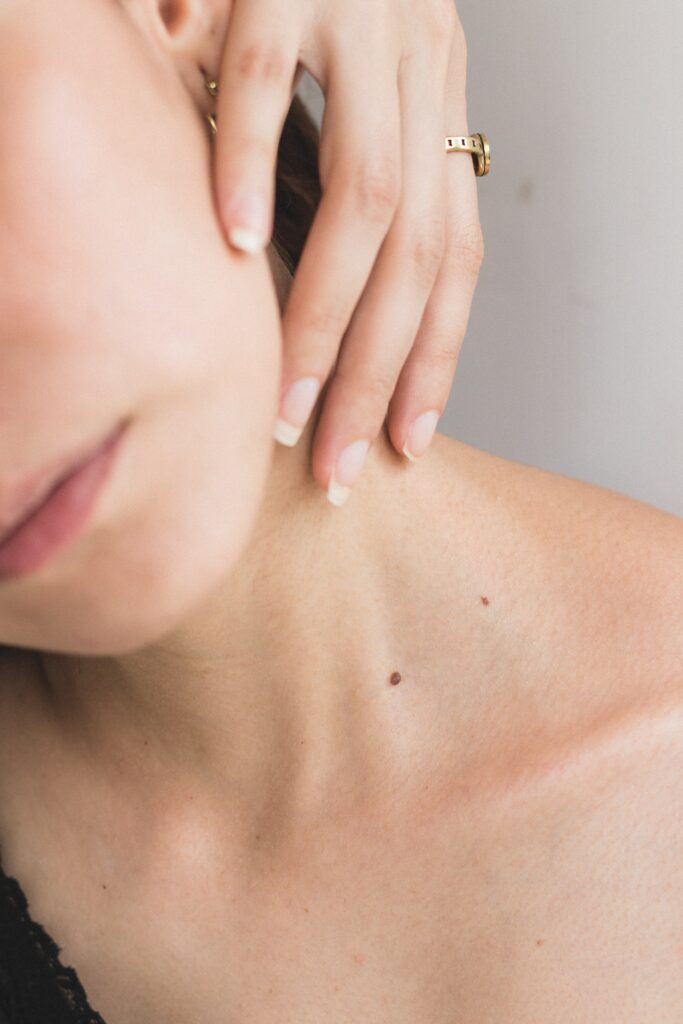 What impact has COVID-19 had?
It has always been important for allergy tests to be carried out every 6 months or whenever a new product is introduced. However, with many of us now potentially having weakened immune systems, keeping on top of your patch tests is more essential than ever.
One observation that has emerged from salon owners however, is an increase in allergic reactions among those who had previously tested positive for Covid-19. While there has been no official research into the affects Covid-19 may have on the immune system longterm, or the effect this may have on the development of allergies – it does highlight one undeniable point. Regular patch testing for every client is vital.
RELATED: BBC News New allergic reactions to hair dye reported following COVID infection READ MORE
Book Your Next Appointment at Nails & Brows Mayfair HERE
Don't forget to follow our Instagram for more beauty related tips and advice @nailsandbrowsmayfair and @beautyeditmayfair