Our Brow Experts Answer Your Questions
We're sure by now you've heard about the new trend sweeping the beauty industry, 'Brow Lamination' is everywhere! But what is it and does it suit everyone? Our team of Brow Experts answer all of your burning questions.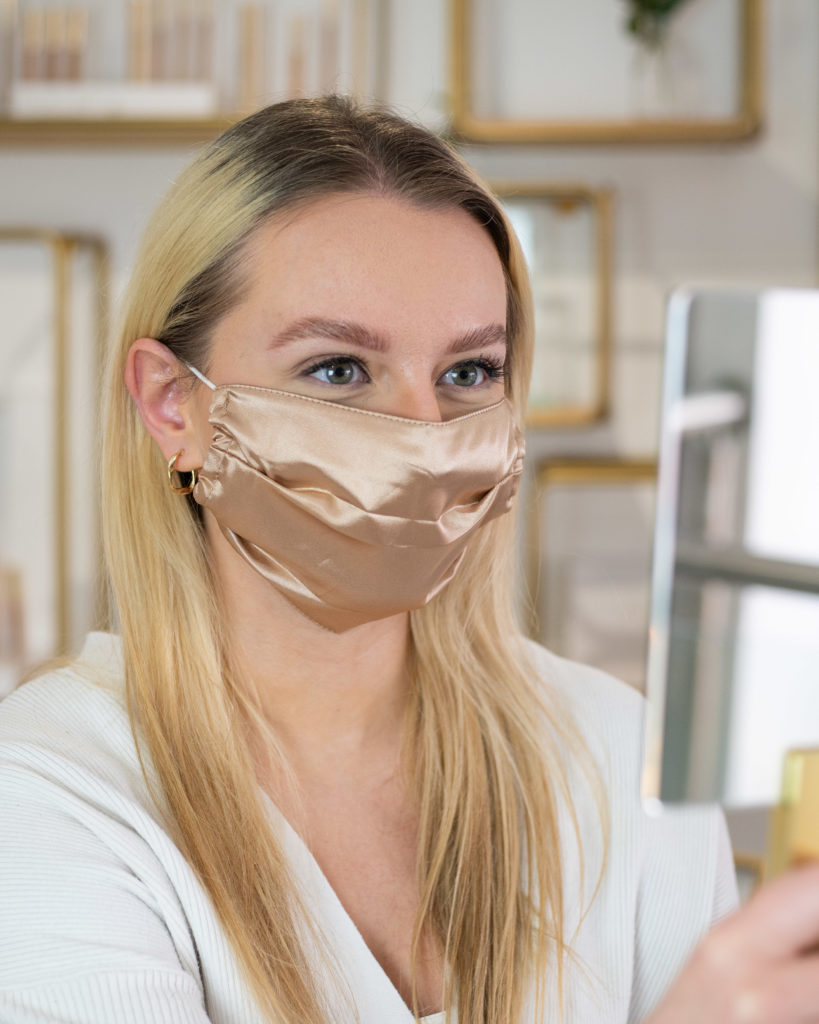 What Is Brow Lamination?
Brow Lamination is essentially a hair relaxing (or straightening) treatment for brow hairs. Once the hairs have been relaxed using a keratin based solution, the hairs are brushed up and set in place. An eyebrow tint and tidy may be offered to enhance the results. Our brand of choice for both Brow & Lash Lift treatments is Yumi Lashes UK. 
"Our clients are excited to try the new Brow Lamination trend, but are worried they may end up looking too editorial or dramatic. So we have created 'the "Brow Lift" which is our natural and wearable take on the popular trend." Says Sherrille Riley,(Founder and CEO of Nails & Brows Mayfair and Beauty Edit Mayfair).
Book the Brow Lift treatment at Nails & Brows Mayfair HERE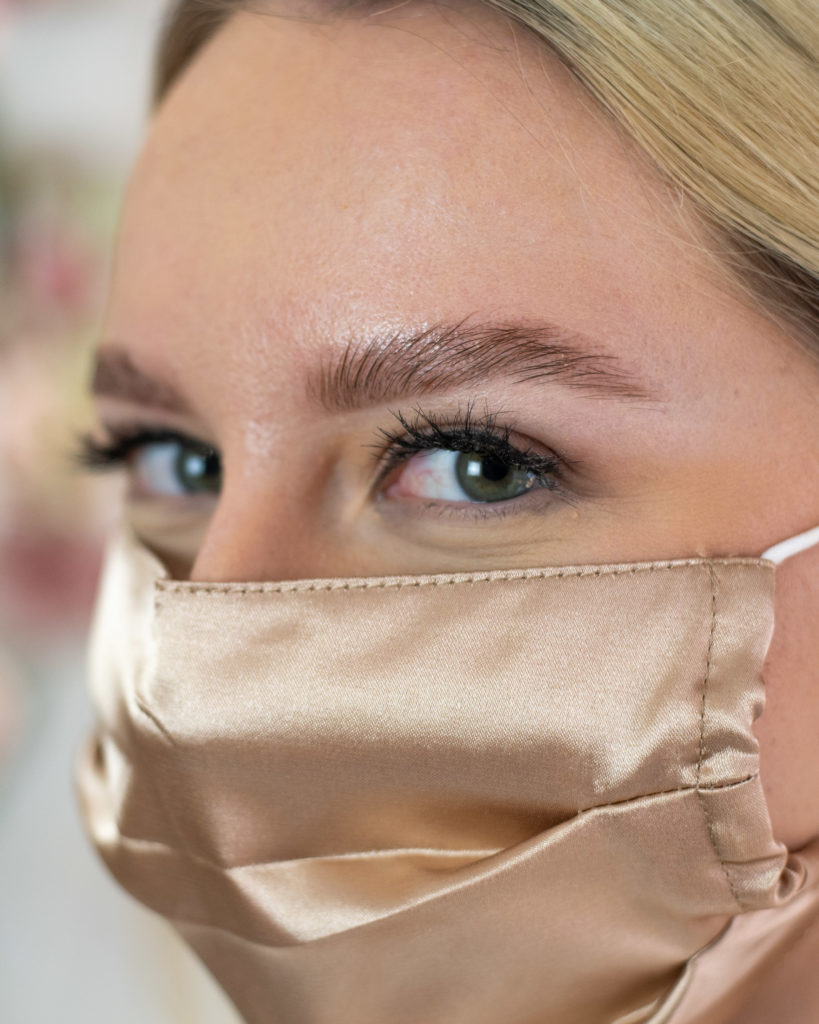 What is the Brow Lift? And how is it different to Brow Lamination?
The Brow Exerts at Nails & Brows Mayfair begin the Brow Lift treatment by conducting a thorough consultation to assess every clients needs and desired results. What they like about their brows, what they don't like, the colour, the shape and lifestyle questions such as what products they currently use, how much time do they have to spend on brows in the morning etc.
The Brow Lift treatment may include a brow tint and re-shape if required, which is incorporated into the treatment itself.
"Nails & Brows Mayfair champions natural style, so our Brow Lift treatment is really aimed at clients looking to create fuller, more lifted brows . Unlike Brow Lamination which can occasionally look too sever and dramatic for everyday life." Sherrille Riley.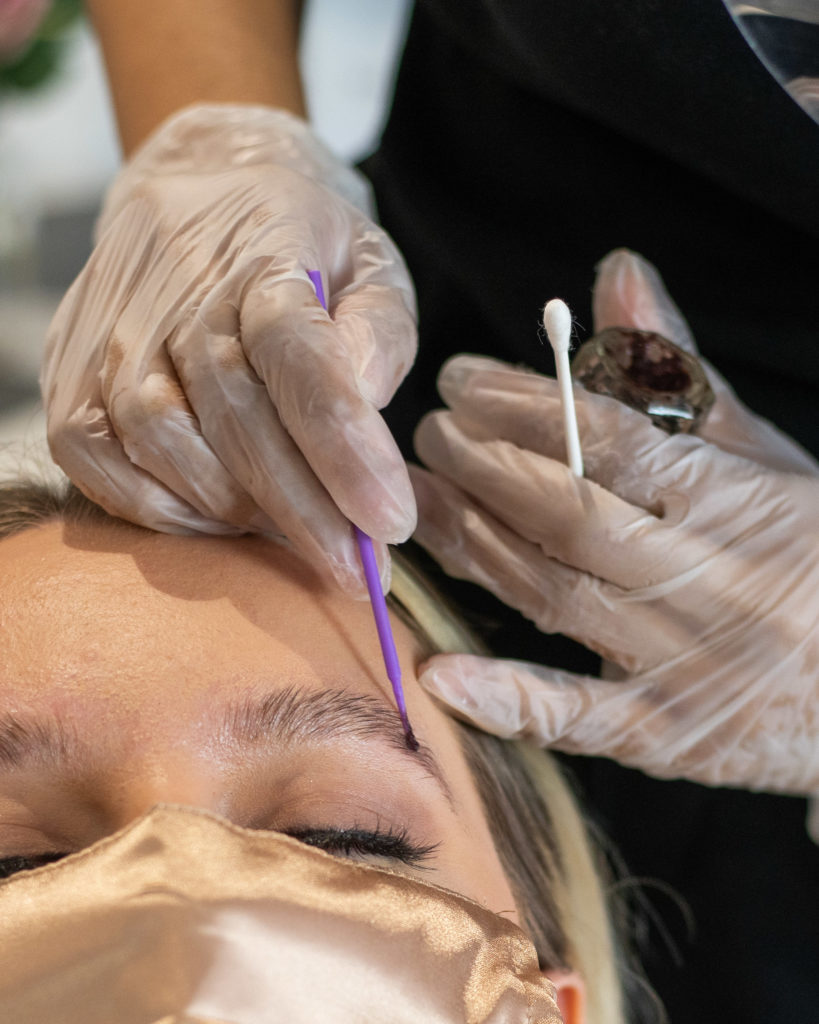 Does it suit everyone?
The simple answer is yes. But it's important to have a thorough consultation prior to your Brow Lamination treatment, to make sure you get the results you're looking for. "There are ways to tailor the treatment to the clients needs when done thoughtfully and carefully", says Bee Sidhu. (Training & Ops Manager at Nails & Brows Mayfair.)
RELATED: Marie Claire article – Brow Lamination; What is it and how does it work?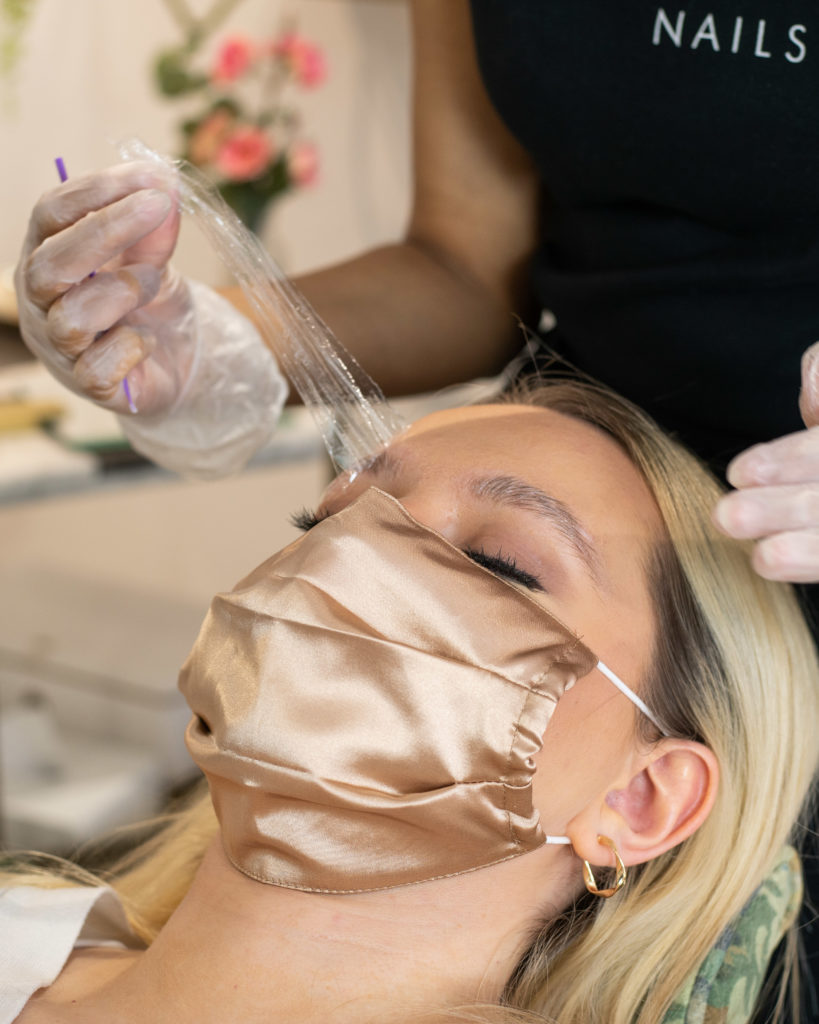 How long does Brow Lamination last?
The Brow Lift treatment takes approx 1 hour to be performed. The results will last between 4-6 weeks, it differs on lifestyle factors, the skincare products you use and if you maintain your brows using a brow gel such as Brow Setter or brow conditioner such as RevitaBrow.
RELATED: Has Kate Middleton had brow lamination?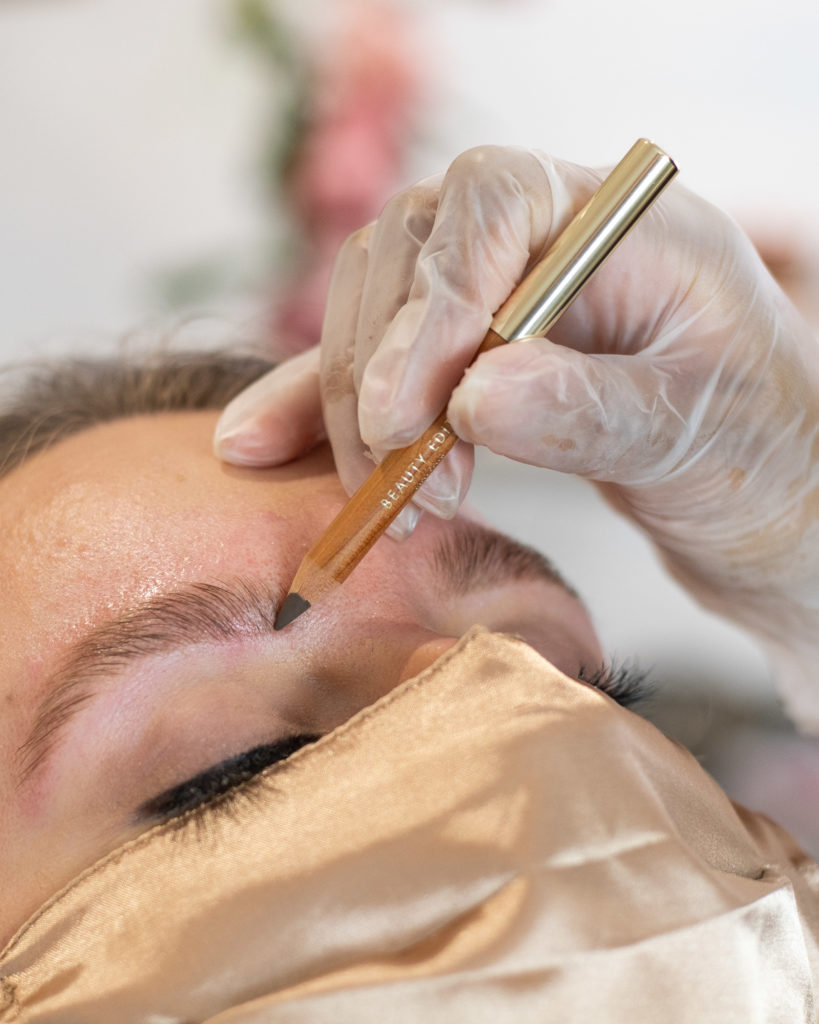 Do I need to use any products to maintain the 'look'?
Once you've had the treatment done, you will need to avoid contact with water or any products to the eyebrow area for at least 24 hours. After which time you can treat as normal.
Although your brows have been 'relaxed' or straightened, you will need to use a product in order to 'set' the brows upwards. Try using Beauty Edit Mayfair's Brow Setter (£25), to create a brushed up, yet natural look.
Our team recommends maintaining healthy eyebrows by using an eyebrow conditioner such as RevitaBrow Advanced Conditing Serum. (£99 for 4months supply).
RELATED: Why Brow Lamination is taking over Instagram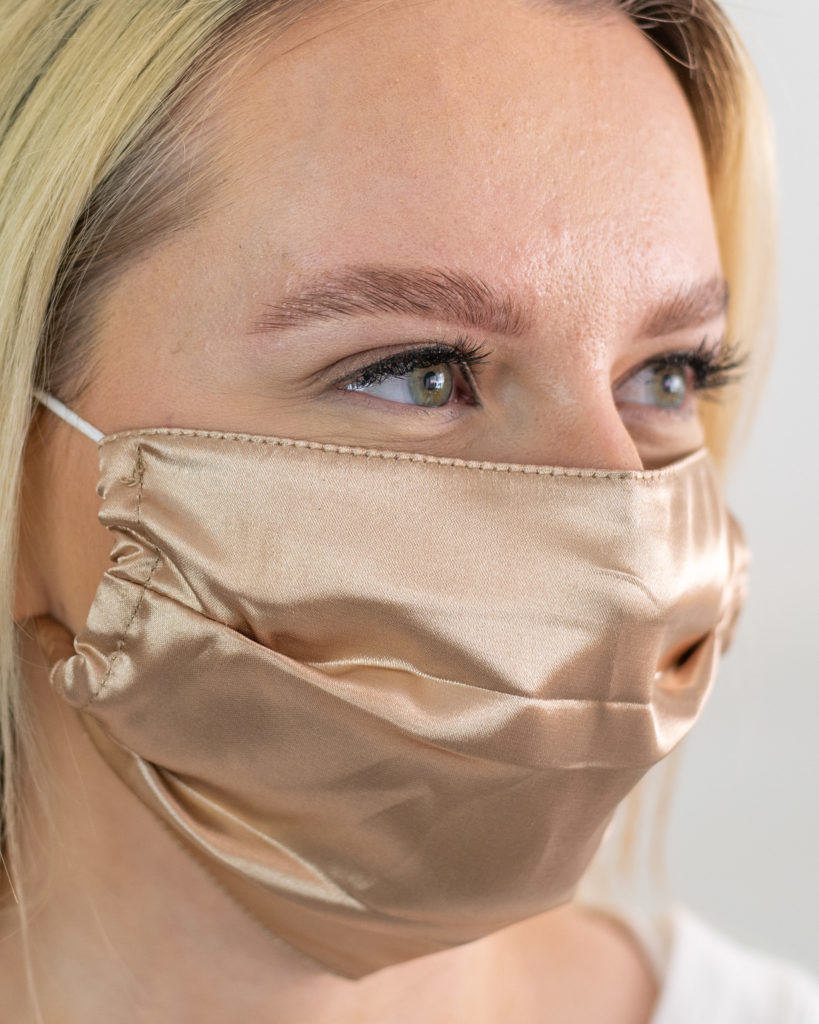 Don't forget to follow our Instagram for this seasons beauty trends @nailsandbrowsmayfairand@beautyeditmayfair